Attend / Organise conference, event or party
Introduce new products or services
Celebrate special occasions: anniversaries, Easter, Christmas, etc.
Get the client's attention
Build customer relationship
We would be delighted to help you improve your promotion with Branded Items!
And make your company more memorable and visible!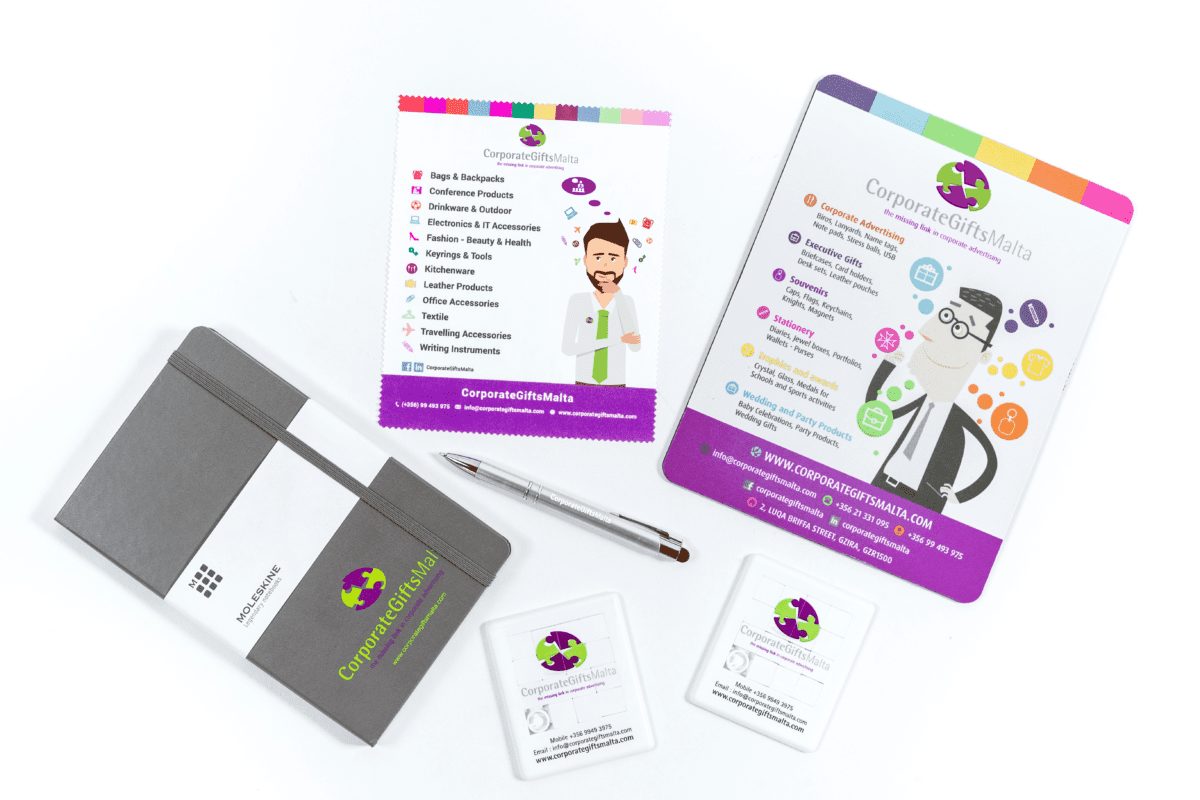 What can promotional gifts do for your organization?
Promotional gifts keep your name and image in your customer's minds. Existing customers will stay loyal to your brand returning time and time again. While potential and new customers will be drawn to your brand rather than your competition. Every so often, you will pick up new business when somebody contacts you because they happened to see your name e.g. on a pen. And your customers will have your number handy when recommending you to a friend or colleague.
Corporate and Incentive Programs
Promotional Items as rewards in Corporate and Incentive Programs are a great idea. You're not only will keep your employees well motivated but you will also create the best advertisement that you could ever imagine: recommendation of your brand from first hand – happy employees!
With Corporate Gifts Malta you will have a choice from a range of different products which can be imprinted with your corporate identity and suitable for your type of business.
Precision in advertising
If you know your target audience or even if you don't – we are always here to help you.
A well-chosen promotional gift will deliver the exact message you would like to give for your special, loyal or potential clients. The recipient of any gift would be left with a feeling of warmth towards the giver. The giving of promotional gifts will also register in your customer's mind and will continue to value your dealings with them.
With the range of 10 000 products Corporate Gifts Malta will help your company find the product you are looking for.
Portfolio 106020
Size:

 

(A4) 26 x 35 x 4 cm

Weight:

 

0.728 kg

Customs code:

 

4202121100

Materials:

 

Nebraska PU leather