Why Choose CorporateGiftsMalta?
With our experience in the field of Branded Promotional Items, we have the know-how how to serve our clients with a range of products.
Our approach is always individual. We are ready to help and support you with tips or suggestions if needed.
If the 'World of Branding' is new for you we are here to help you with every step.
If you are thinking about:
Attend / Organise conference, event or party
Introduce new products or services
Celebrate special occasions: anniversaries, Easter, Christmas, etc.
Get the client's attention
Build customer relationship
We would be delighted to help you improve your promotion with Branded Items!
And make your company more memorable and visible!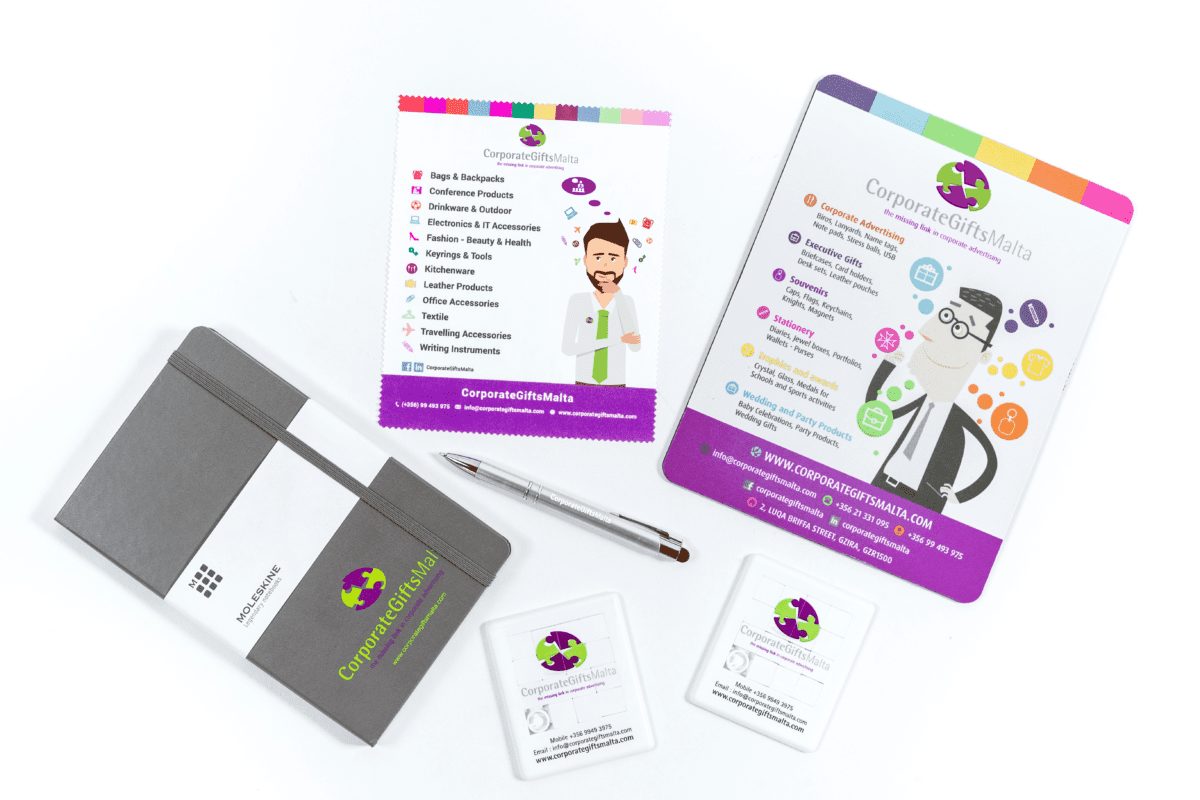 What can promotional gifts do for your organization?
Promotional gifts keep your name and image in your customer's minds. Existing customers will stay loyal to your brand returning time and time again. While potential and new customers will be drawn to your brand rather than your competition. Every so often, you will pick up new business when somebody contacts you because they happened to see your name e.g. on a pen. And your customers will have your number handy when recommending you to a friend or colleague.
CHECK OUR MAIN CATALOGUES